HAPPY NEW YEAR! (and a shout-out/thank-you to
Better World Books
in Goshen, and the
Goshen Public Library
. If it weren't for you, I wouldn't have books.)
Last year, I made two New Year's Resolutions:
1. I will write at least one
real
letter a week.
2. I will read books from 2014 as they come out.
As far as resolutions go, I did pretty well. The letter writing kept up until at
least
March, and I was reading "new" books through December 29th.
Of course, I allowed myself to read other books as well. On January 1st, 2014 there were few books published in 2014, so I allowed myself to count books from 2013.
Are these the "best" books of the year? (I hear someone doing a Kip impression right now...
"Napoleon, like anyone can even know that..."
) Well, a survey of one trillion of the worlds finest literary critics has come back, and they all answered definitively that yes, they are.
No, really...
It is admittedly a flawed list. Putting collections of short stories against nonfiction and YA? What's wrong with you?
Not only that, but what qualifies as "the best?" How well it's written? How memorable it is? How much you enjoyed it? How easy it was to read? How difficult? The publishers went with Garamond instead of Janson? Well, that move definitely merits removing the book from the list. (Just kidding Garamond, you know I love you.)
The success of last year's resolution:
Of the 72 books I read last year, (you can see them
ALL HERE
), 26 were from 2013 and 2014.
There are 2 lists, neither one is ordered:
1 - The Best Books Published in 2013/14
2 - The Best Books Read in 2014
The Best Books Published in 2013/14
(I'm linking to my reviews):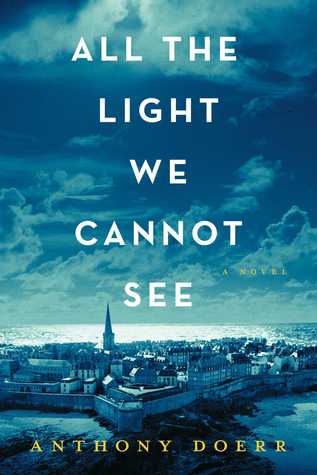 All the Light We Cannot See
- by Anthony Doerr
(Fiction set during WWII. Blind girl in France; orphan boy in German; brilliant book.)
Tenth of December
- by George Saunders
(Small collection of short stories. PTSD; money-management; idiots; every one is a hit.)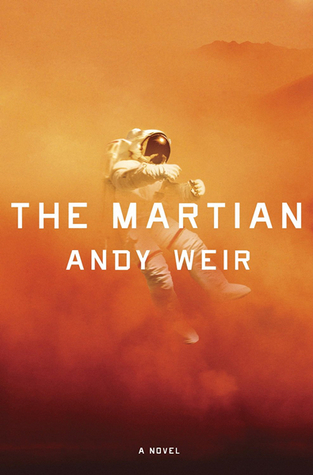 The Martian
- by Andy Weir
(Earth's mission to mars doesn't go as originally planned.)
The Book of My Lives
- by Aleksandar Hemon
(Collection of essays. War; immigration; confusion; Balkans.)
One More Thing: Stories and Other Stories
- by B.J. Novak
(Short stories: Dark matter; sex robots; math anxiety. This book is edgy, but hilarious.)
(Don't even point out that the Hemon book came out in 2012. I'm not buying it. I actually think it came out in 2014, and that goodreads is wrong...)
Honorable Mention: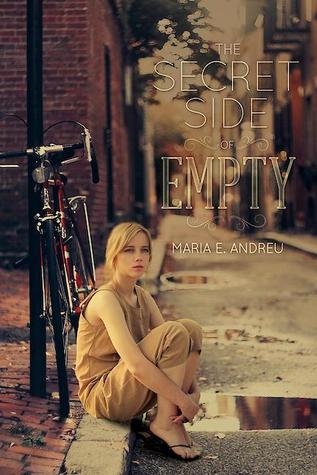 Prepared for a Purpose: The Inspiring True Story of How One Woman Saved an Atlanta School Under Siege
- by Antoinette Tuff
(The news focuses on the shootings that happen. I wish they would give as much time to the ones that were prevented. An amazing story about grace and staying calm.)
The Secret Side of Empty
- by Maria E. Andreu
(Young Adult. My favorite YA book this year. Immigration; secrets dealing with immigration.)
The Best Books Read in 2014
Flowers for Algernon
- by Daniel Keyes
(Fiction. A mentally-handicapped man is given treatments and becomes intelligence.)
All Quiet on the Western Front
- by Erich Maria Remarque
(WWI fiction. Follows German soldiers.)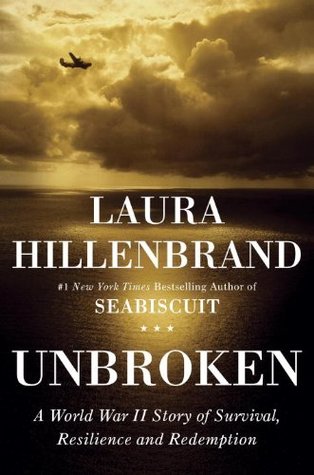 The Idiot
- by Fyodor Dostoyevsky
(A poor prince's simplicity allows him to see things more clearly than those around him.)
Unbroken
- by Lauren Hillenbrand
(Life of WWII flyboy and Olympic athlete.)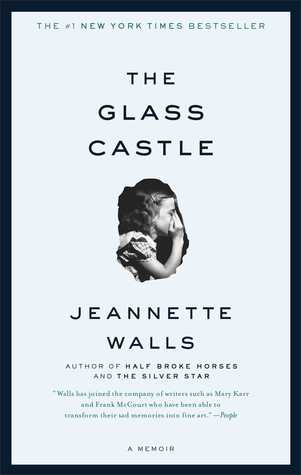 The Glass Castle
- by Jeannette Walls
(Memoir. A girl is raised by a quixotic father and conflicted mother.)
All Little House
- Laura Ingalls Wilder
(Come on... You've never heard of Little House?...)
(It should be noted that I didn't read the entire series this year. Eleanor and I have been working our way through it, and finally finished it up. I had never read them before, and it was a joy to read them with her. She helped me with all the reviews, too.)
Honorable Mention:
Bloodlands: Europe Between Hitler and Stalin
- by Timothy Snyder
(Non-fiction. Argument is the real story of WWII takes place there.)
The Long Walk
- by Stephen King
(Last one walking wins the race.)
In Cold Blood
- by Truman Capote
(A classic, disturbing true-crime murder story.)
...What if I mixed the lists together? Where would they be? I don't know. This was already taxing enough, and I feel guilty for leaving off so many good and memorable books - like The Ocean at the End of the Lane, or On Such a Full Sea, What If, An Invention of Wings... I mean, I almost put The Best American Infographics of 2014 on the list. It was SO good.
Really
.
I don't know if this post will help you decide what to read next. I certainly hope it does. And I'm always up for recommendations. Just leave them in the comments. Or on Facebook. Or when you see me in person.